Prospect Point Park in Niagara Falls New York
Watch the Upper Niagara River Rapids approaching the brink !
The river drops 50 feet (15.2m) in elevation for 1/2 mile (804m) before reaching the crest of the American Falls.
View of the rapids approaching the brink at Prospect Point Park.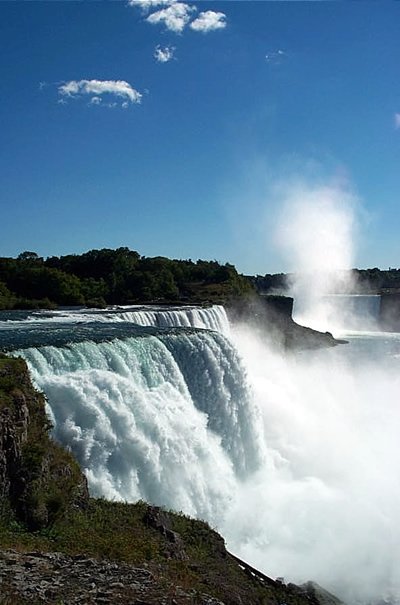 Stand within inches of the American Falls with the Canadian "Horseshoe" Falls as a backdrop !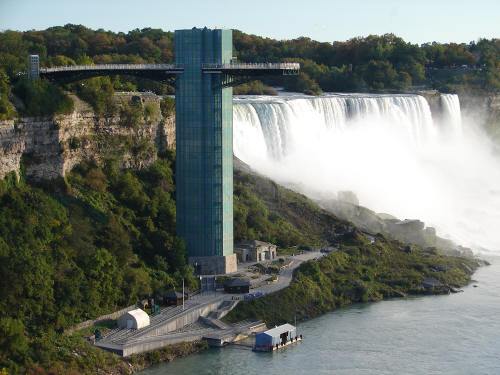 The New York State Observation Tower in Prospect Point Park offers visitors a unique perspective for viewing Niagara Falls.
The Maid of the Mist boat ride is available from the base of the observation tower.
Automobile parking for Prospect Point Park is available at either the New York State owned parking lot or the One Niagara Visitor Center.