Niagara Parks Floral Clock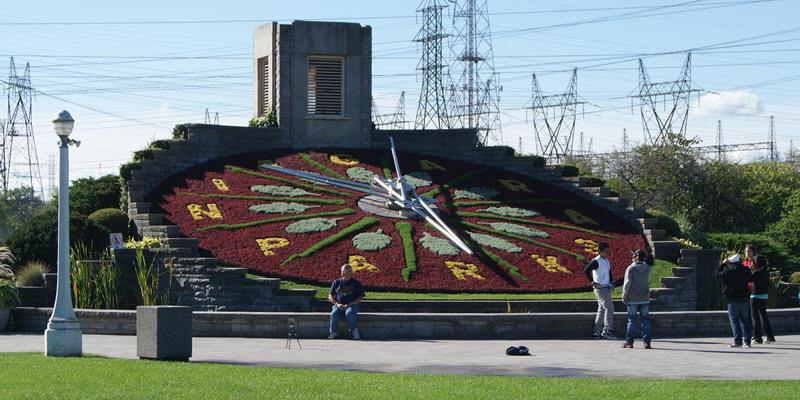 This unique floral clock is the largest of its kind.
6.2m/10k from the Falls. Beautifully maintained by the Niagara Parks Commission
The planted face is maintained by Niagara Parks horticulture staff, while the mechanism is kept in working order by Ontario Hydro, the organization that originally built the clock.
The intricate designs on the face of the timepiece are created with up to 16,000 carpet bedding plants. The floral design is changed twice each year – it features viola in the Spring and four cultivars of Alternanthera along with green and grey forms of Santolina Sage during the Summer and Fall. California Golden Privet and Blue Festuca Grass may be used for contrast.
The grounds surrounding the clock feature bedding displays and a Tower at the back of the clock houses Westminster chimes that greet each quarter hour. If the door into the Tower is open, you can take a glimpse at the clock mechanism and enjoy photographs that show the history of every face design all the way back to 1950.
An attractive feature is a 10-foot wide water garden that curves 85 feet around the base of the timepiece – it is a popular place to make a wish!
Located next to the Sir Adam Beck Power Generating station in Niagara Falls Canada.

Admission info: There is no charge to view the Floral Clock and parking is free!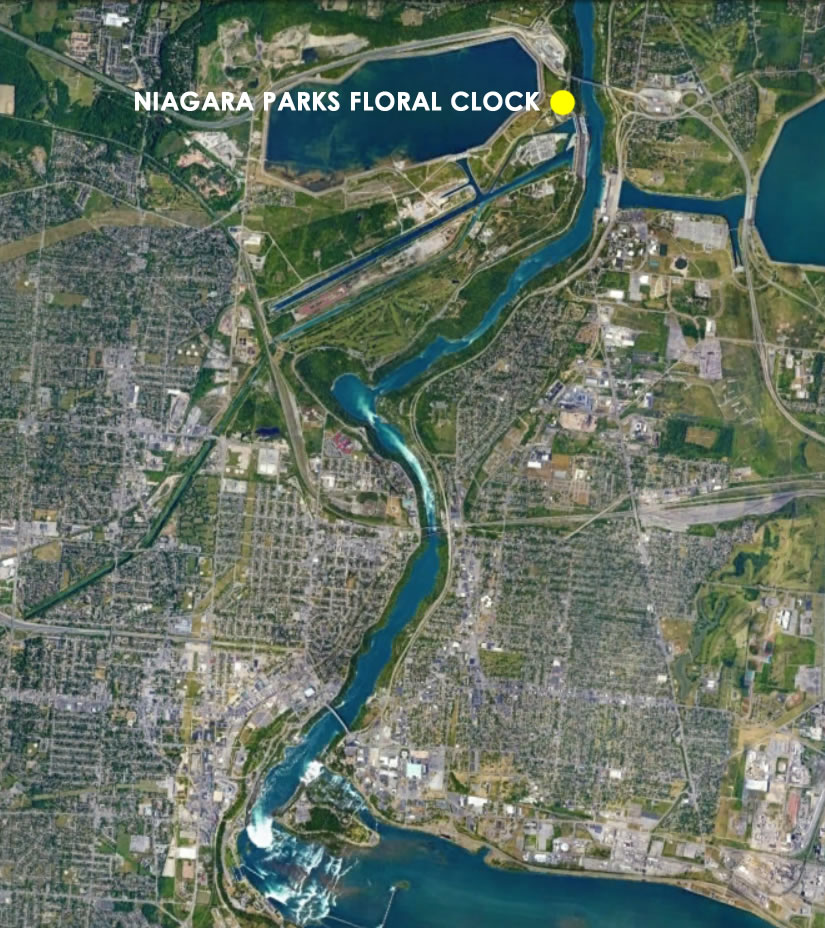 ---


Please visit our home page for the most up to date Niagara Falls tourism information.