Niagara Falls Whirlpool Aero Car
The Whirlpool Aero Car offers a fantastic view of the lower Niagara River, Rapids and the Gorge, while traversing over the Giant Whirlpool in a suspended cable car! Designed by Spanish Engineer Leonardo Torres Quevedo, the Aero Cable Car has been in operation since 1916. The car is suspended from six cables and traverses the width of the Niagara gorge at almost 1 kilometer (.6 miles) in length. Located on the "Niagara Falls WeGo bus route", this attraction is not wheelchair accessible.
2.6miles/4.3 kilometers from the Falls. Address: 3850 Niagara Pkwy, Niagara Falls Canada. Phone # 1-877-642-7275.
To quickly find out what attractions are open in Niagara Falls USA or Canada visit Now open in Niagara Falls.
The Whirlpool Aero-car is currently open for the 2021 season.
Departing every 15 minutes / weather permitting during the season.
Typical hours of operation during tourism season are from 9:00am to 8:00pm
The Aero-Car opened the 2020 season on April 15th 2020. The closing date was Sunday November 1st 2020.
For more info call direct 1-877-642-7275
2021 ADMISSION: Adult $17.00 Child 6-12 $11.25, taxes not included, Canadian dollars.

Looking upstream from the middle of the Niagara River.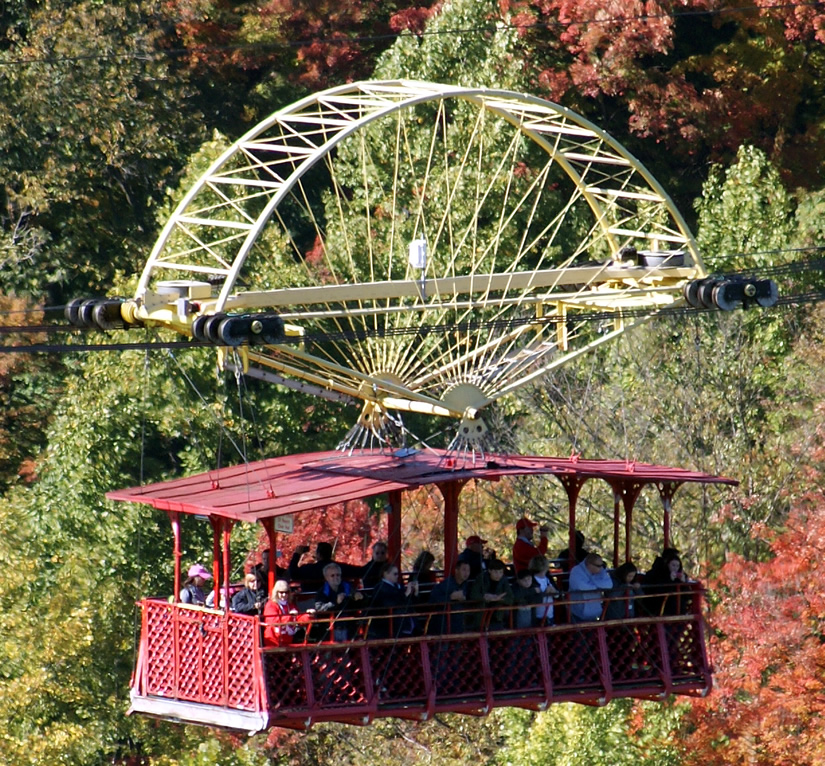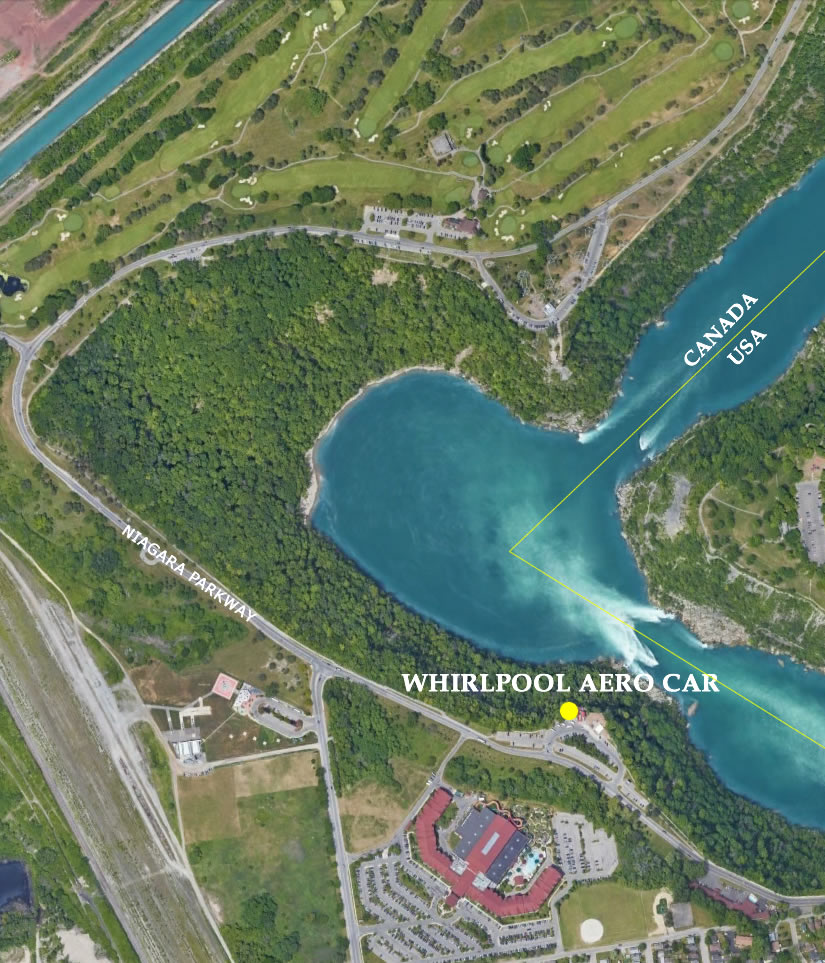 ---