Greg Frewin Magic Show – Niagara Falls
~ Greg Frewin Theatre ~ Book online & save 15%! Enter promotion code: NFLIVE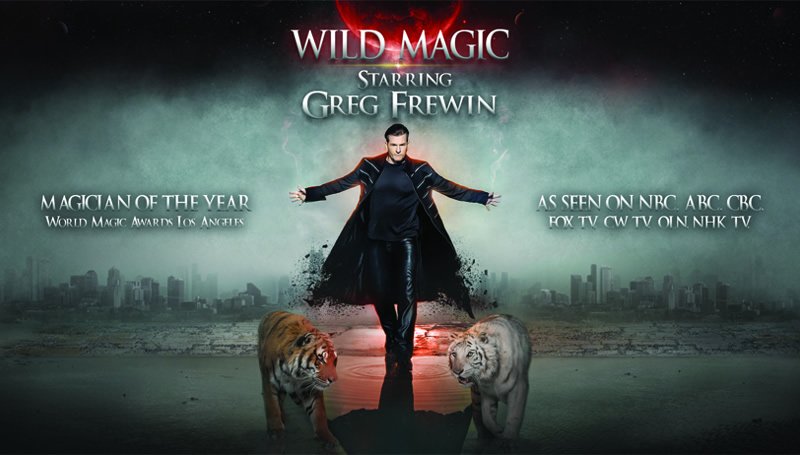 Visit the Greg Frewin website!
Book your reservation online & save 15%! Use promotion code NFLIVE
To quickly find out what attractions are open in Niagara Falls USA or Canada visit Now open in Niagara Falls.
Greg Frewin amazes audiences with unbelievable acts of magic featuring tigers and exotic birds from around the globe. Every bit as good as any Las Vegas performer, Greg Frewin will not disappoint. The Vegas style format non-stop show is packed with thrilling and sophisticated magic of unprecedented proportions.
The perfect entertainment destination for any visitor to Niagara Falls, the show has been hailed as a jaw-dropping magic experience and a family friendly entertainment experience.
Enjoy a fantastic Buffet Dinner at 6:15 PM. Curtain at 7:30 PM (It's a 90 minute show with a 15 minute intermission.)
We are conveniently located in the heart of Niagara Falls and within walking distance from most all hotels.
The shows are timed so you will not miss the Fireworks over the Falls. After the show just walk down Clifton Hill for a fantastic view of Niagara's spectacular fireworks display from Queen Victoria Park.
The Greg Frewin Magic show is located at 5781 Ellen Avenue, Niagara Falls, Ontario, Canada.
If you would like to contact the Greg Frewin Magic show for more information or to make reservations please call 1 (866) 870-3002.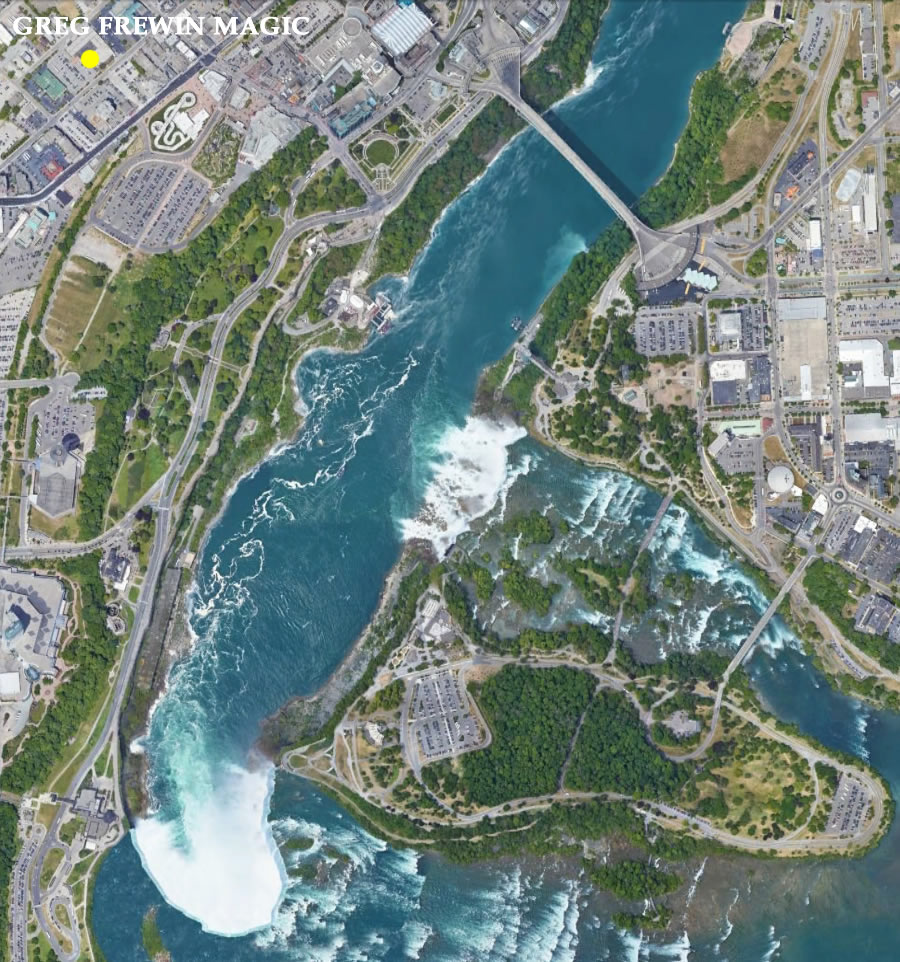 ---


Please visit our home page for the most up to date Niagara Falls tourism information.