Niagara Falls Canada Hotels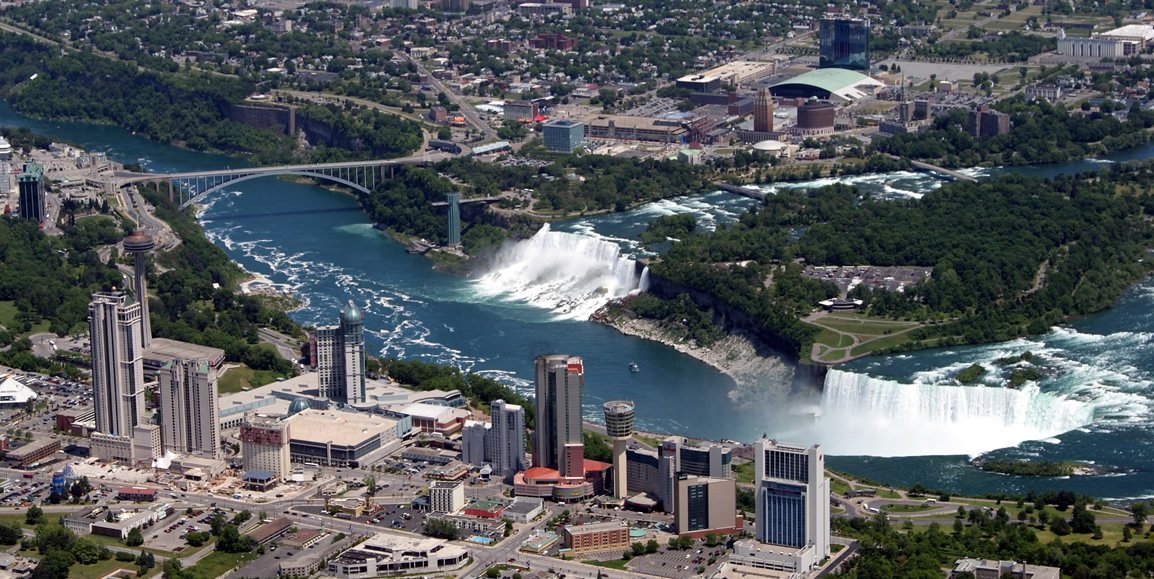 Niagara Falls Canada has a great selection of hotels available to suit every visitors budget and needs. The list below contains all thirty six hotels available in Niagara Falls Canada and the amenities offered. For 2022 the selection of hotels in Niagara Falls Canada offers a wide variety of choices including eleven hotels which offer spectacular views of Niagara Falls. The remaining hotels are mostly located within reasonable walking distance to the Falls. The time that it takes to walk from each hotel to Queen Victoria Park is provided.
---
All rates displayed below are for July and August 2022 and are in US dollars. Any additional fees are displayed prior to making a reservation.

Hotel Amenity Key






---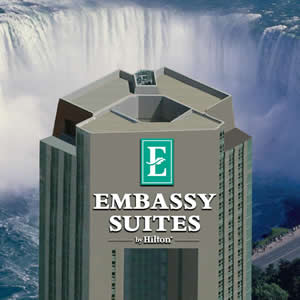 Embassy Suites Fallsview    6700 Fallsview Blvd. Niagara Falls









$265.00 night +tax USD ~ prime season* 
Rooms with Canadian & US Fallsview are the best. If you go for the breakfast buffet try to make it early as possible to avoid the crowd during the months of July and August. We rate Embassy as having the #1 view of the Canadian Falls. The Keg Fallsview restaurant is spectacular. 
---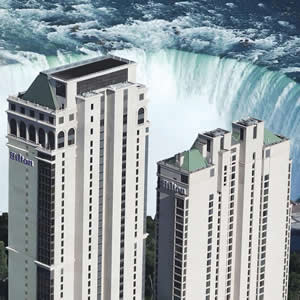 Hilton Fallsview    6361 Fallsview Blvd. Niagara Falls







$229.00 night +tax USD ~ prime season* 
Try to reserve on the highest floors in the North Tower. The Hilton has the best location for viewing both Falls. A new infinity pool with views of the Falls is amazing. The Watermark restaurant has the most romantic setting in Niagara Falls. The Hilton is ranked as one of the best hotels in Niagara Falls for its combination of price, beautiful Fallsview suites and overall quality.
---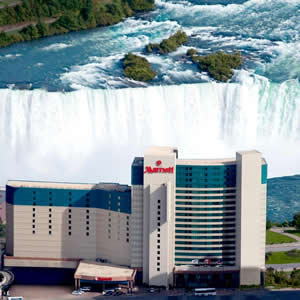 Marriott Fallsview Hotel & Spa    6740 Fallsview Blvd. Niagara Falls









$280.00 night +tax USD ~ prime season* 
Tremendous views and typical Marriott service. Rooms tend to be on the small side yet they are furnished beautifully. We rate the Marriott Fallsview in the top three Niagara Falls Hotels. Rooms sell out quickly for the months of July and August. 
---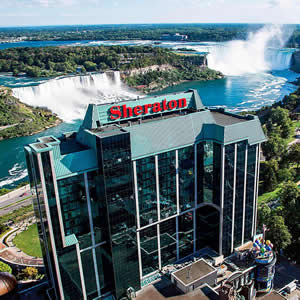 Sheraton Fallsview    5875 Falls Ave. Niagara Falls








$286.00 night +tax USD ~ prime season* 
Best views of the fireworks and the American Falls. Close to Clifton Hill and the Rainbow Bridge. There are even a few suites with outdoor balconies. Great reviews and we love the location. If you have an interest in walking to the USA to view the Falls or try the Cave of the Winds the Sheraton Fallsview has the best location. The entrance to the Rainbow Bridge is across the street!