General Brock is honored here in Queenston Ontario. Ideally situated at the upper ridge of the Niagara Escarpment. Brock's monument is owned by Parks Canada and is located in Queenston Heights Park, which is maintained year-round by The Niagara Parks Commission.
7m/11.3k from the Falls.  The beautiful view of Lake Ontario, Queenston vineyards, orchards and the Niagara River should not be missed. A self-guided tour of the Battle of Queenston Heights starts at the foot of the monument and includes a climb to the top for a magnificent view towards Lake Ontario in the north and Niagara Falls in the south. The monument is open for an interpretive programmes 7 days/week in season. Parks Canada staff at the monument can be contacted by phone at 905 262-4759. The address for the park is 14184 Niagara Parkway, Niagara-on-the-Lake.

Adjacent to the Queenston-Lewiston Bridge on the Niagara River.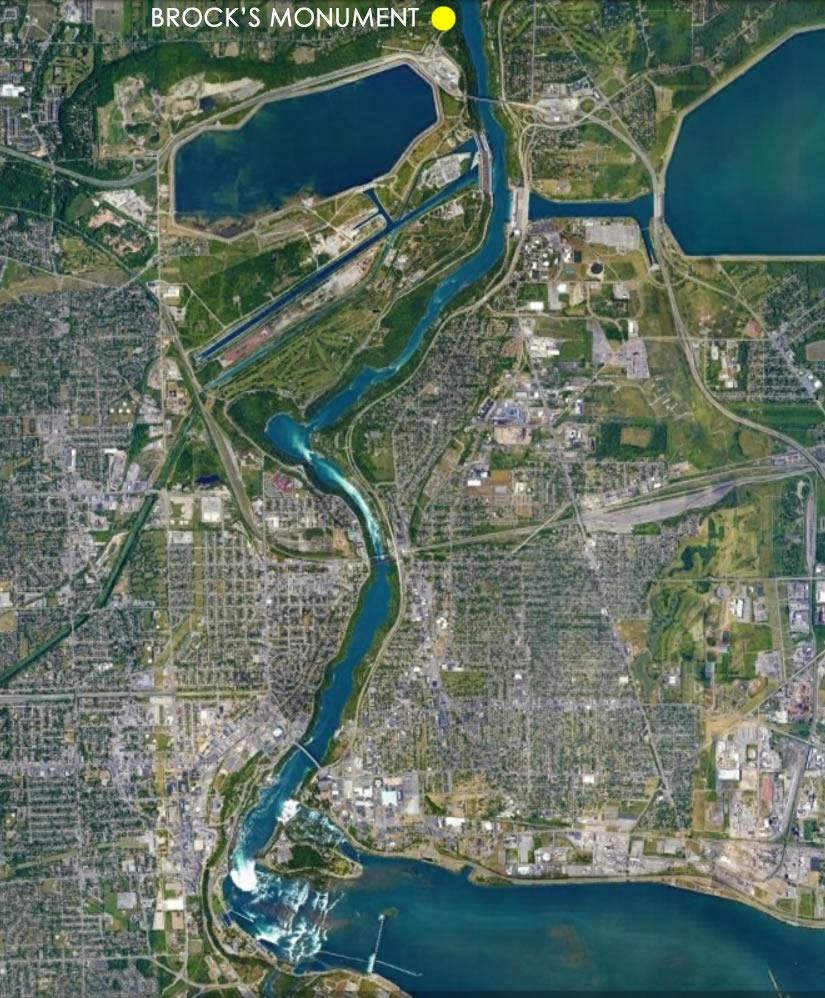 Please visit our home page for the most up to date Niagara Falls tourism information.