Butterfly Conservatory in Niagara Falls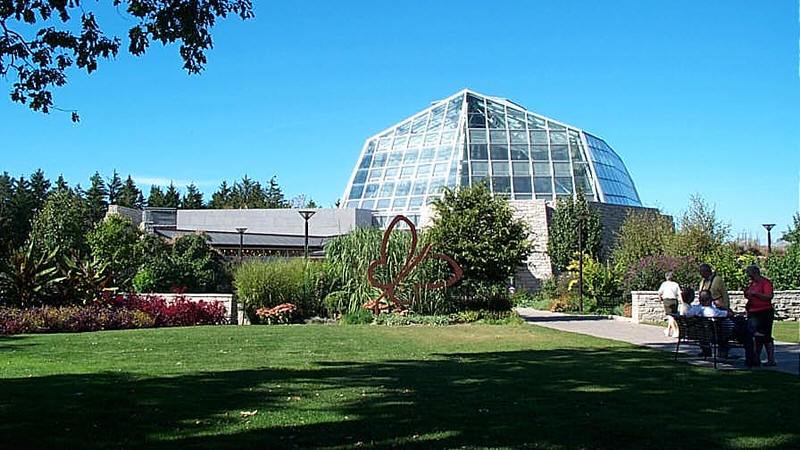 4.9miles/8kilometers from the Falls. Niagara Parks Butterfly Conservatory features over 2000 exotic butterflies of the world in a tropical rainforest setting. Identify the various species as you make your way along the 180 meter (600 ft.) pathway. They are made up of over 45 different species of butterflies moving through a lush, climate controlled environment. Allowing visitors to see the new arrivals and get a first hand look into the complex life-cycle of a butterfly.
A visit is sure to be an uplifting experience. We are located just south of the Floral Clock, in the world famous Niagara Parks Botanical Gardens.
For more information about the conservatory please call 1-877-642-7275
Located at 2565 Niagara Parkway, Niagara Falls Ontario L2E 6T2
4 miles (6.4km) north of the Rainbow Bridge.

2019 pricing is not available at this time. We are displaying 2018 pricing for reference purposes. Updated info will be posted as it becomes available. Thank You!
2018 Admission Info: $15.00+ tax for Adults (13+ years), $9.75 + tax for Children (6 to 12 years). Children 5 and under are free. Please Note: Parking is $5.00.
Official info: Niagara Parks