Niagara Falls at Night
The 2022 schedule for the fireworks and nightly illumination of Niagara Falls.

This view from Prospect Pointe in Niagara Falls State Park shows the American Falls with the Canadian Falls in the distance. Enjoy the nightly illumination of Niagara Falls every night of the year. A recent multi-million dollar upgrade makes them even better!
To quickly find out what attractions are open in Niagara Falls USA or Canada visit Now open in Niagara Falls.
THE LIGHTS ON THE FALLS ARE DISPLAYED EVERY NIGHT OF THE YEAR 
What time do the lights turn on at Niagara Falls?
Niagara Falls Illumination schedule for 2022
January: 5:00PM – 1:00AM
February 1 to March 11: 5:30PM – 1:00AM
March 12 to March 31: 7:30PM – 1:00AM
April, May, June & July: 8:30PM – 2:00AM
August: 8:00PM – 2:00AM
September: 7:00PM – 2:00AM
October: 6:30PM – 2:00AM
November & December: 4:30PM – 2:00AM
---
FIREWORKS OVER NIAGARA FALLS!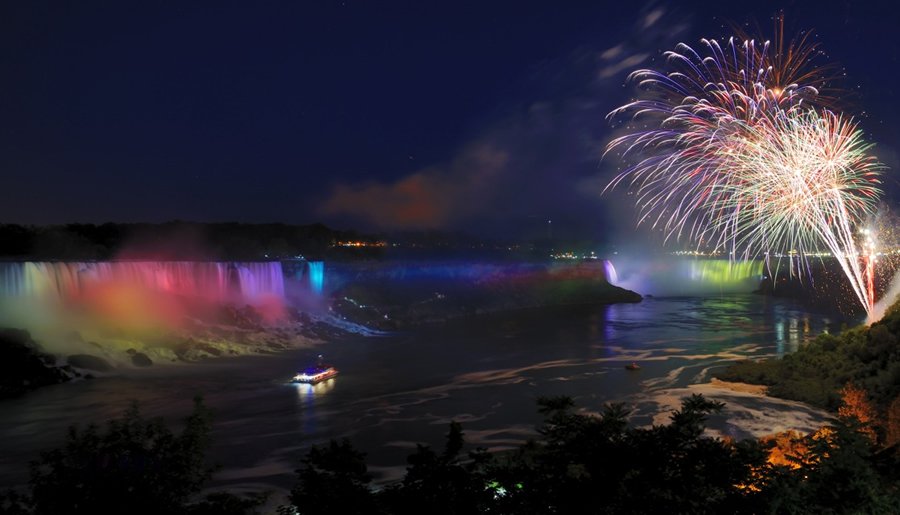 2022 FIREWORKS AT NIAGARA FALLS
Join us for a spectacular free fireworks display. The fireworks are displayed at 10:00pm directly in front of the American Falls over the Niagara River every evening beginning Friday May 20th 2022 until Monday October 10th 2022.
Travel tip: If you view the fireworks from Queen Victoria Park during peak season be sure to position yourself with a clear view overhead before they start. Then watch out for the stampede of people who did not!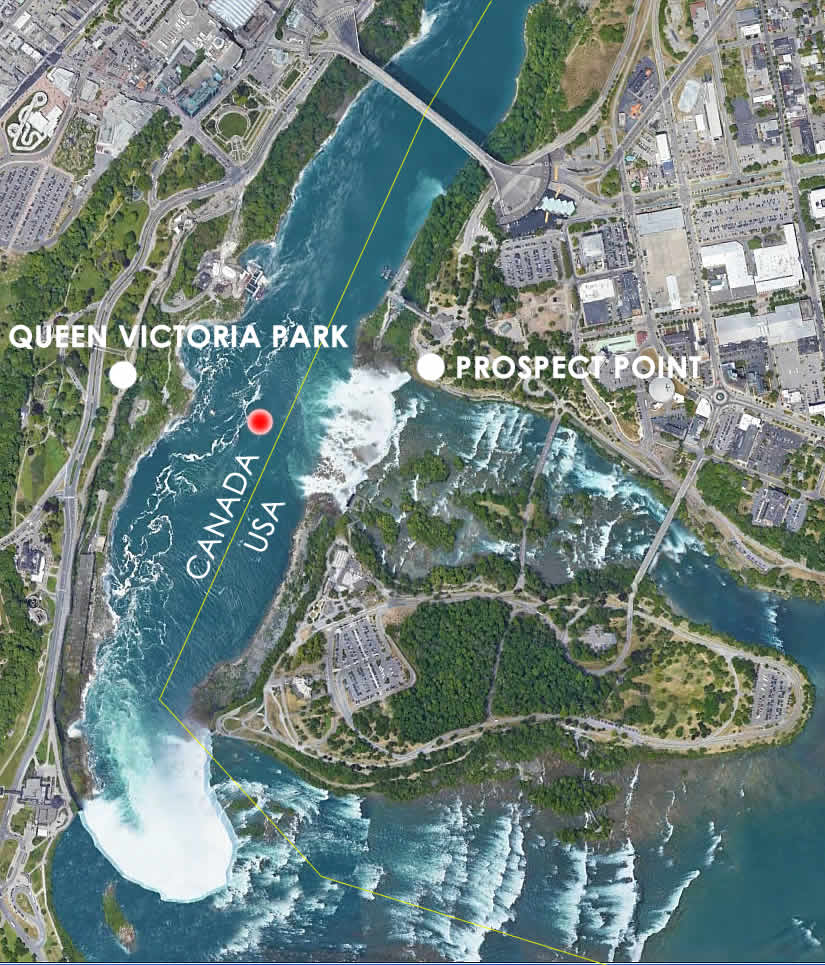 Local Holidays 2022
Victoria Day, Monday May 23rd
Memorial Day, Monday May 30th
Canada Day, Friday July 1st
Independence Day, Monday July 4th
Civic Holiday, Monday August 1st
Labor Day, Monday September 5th
New Years Eve, Saturday December 31st
The best place to view the Fireworks over the Falls is from Queen Victoria Park in Canada or Prospect Point Park in the USA.
---