Niagara Helicopters 2020
Niagara's Premier helicopter flight over Niagara Falls.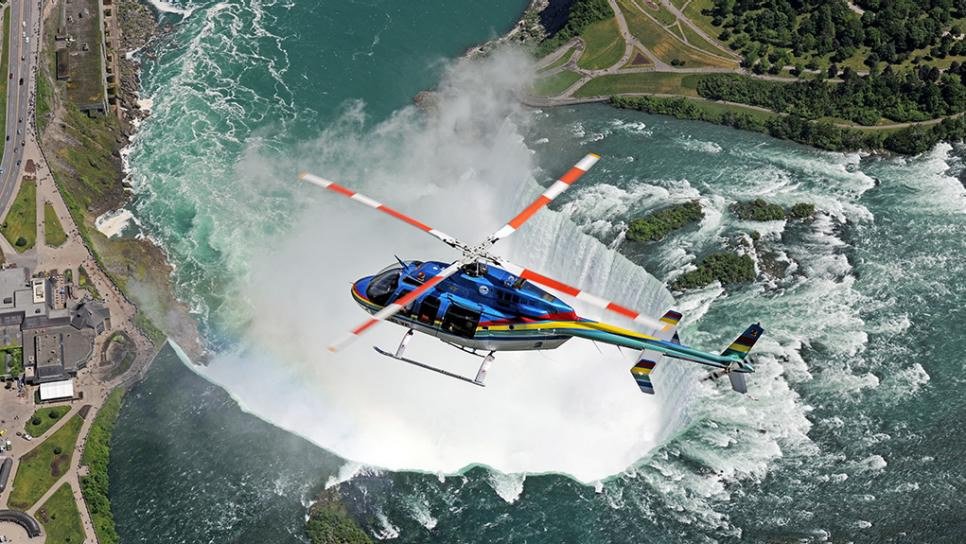 Niagara Helicopter Rides offers an exciting tour from the air from one of their 7 -passenger Airbus H130's.
Flights daily 9:00 A.M. until Sunset. Weather permitting.
For over fifty years, Niagara Helicopters has been providing passengers with the most exciting sightseeing experience in Niagara Falls! Their fleet of seven passenger Airbus H130 helicopters operate every day, weather permitting, from 9 a.m. until sunset year round.
Reservations are not required. Niagara Helicopter's services are available in an array of foreign languages. On-site services include a gift shop, photography service and a picnic and viewing area.
Along with the Classic tour of Niagara Falls, Niagara Helicopter also offer wedding flights, winery flights, and charters.
2020 Pricing: Adults $149.00 Child 3-12 $92.00. Includes tax and the price is in Canadian dollars.
3731 Victoria Ave Niagara Falls, Ontario, Canada.
Tel: (905) 357-5672 or toll free: 1 (800) 281-8034
click here for a great discount coupon
You can RESERVE your flight now with no deposit required!