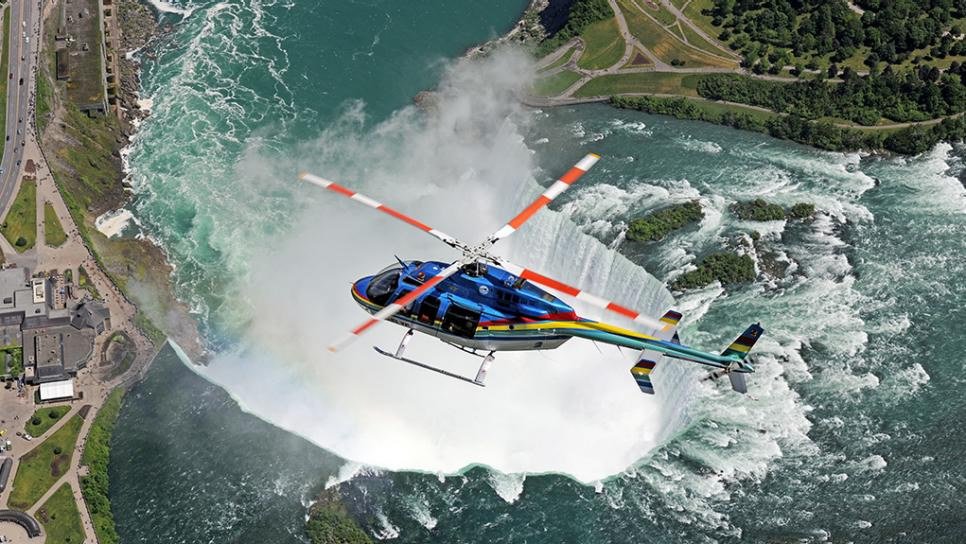 Enjoy a $29.00 discount off the Niagara Helicopters ride during the 2023 season. Our reduced price offers money savings for the entire family or for you and your friends. If you have any questions about our Niagara Helicopters tour offer please feel free to call us any time at the number posted below.
If reserving your Niagara Falls Helicopter ride online your discount will be applied automatically. To connect direct with the Niagara Helicopters Tour please visit www.niagarahelicopters.com or call the Niagara Helicopters direct at 1-905-357-5672.
Please print this coupon and present it at the ticket window. Only one coupon required per group.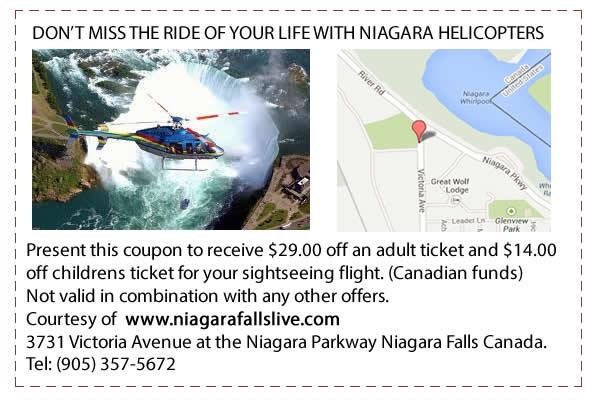 Find more information about Niagara Helicopters on this website.
Please visit our home page for the most up to date Niagara Falls tourism information.