Niagara Scenic Trolley
in Niagara Falls NY. Leave your car behind and ride the trolley! The Niagara Trolley makes a circular route from the Niagara Discovery Center to Goat Island. The fee for the trolley is included when purchasing the Niagara Discovery Pass.
2021 Niagara Scenic Trolley fare is $3.00 for adults and $2.00 for children 6-12.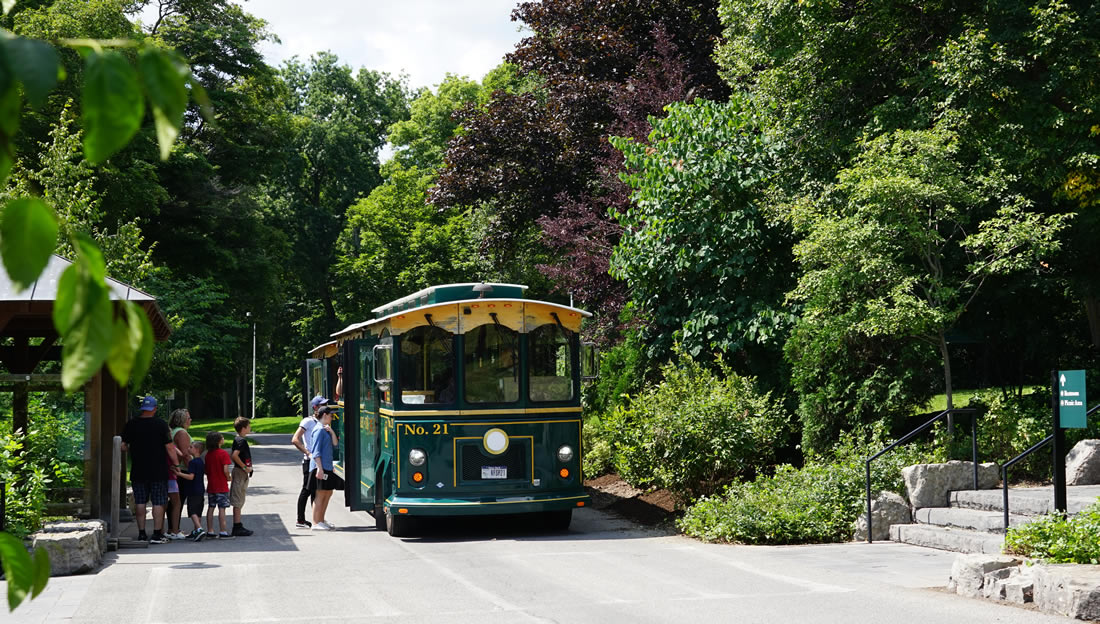 To quickly find out what attractions are open in Niagara Falls USA or Canada visit Now open in Niagara Falls.
For the most up to date information please visit the Niagara Scenic Trolley webpage.
---


Please visit our home page for the most up to date Niagara Falls tourism information.