Journey Behind The Falls / Table Rock Visitor Centre Niagara Falls Canada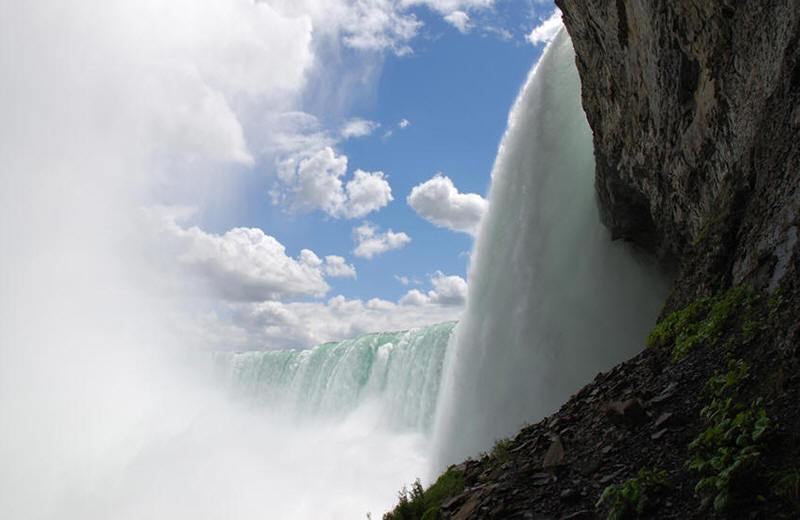 Journey behind the Falls is open year round !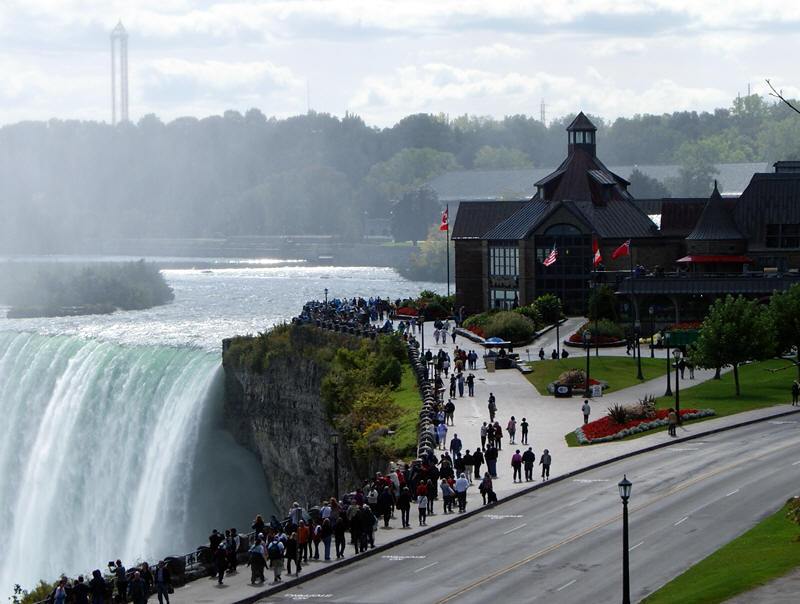 Your Journey Behind the Falls visit will take 30 to 45 minutes. In the spring and summer months, you'll receive a free souvenir rain poncho as protection from the mist of the Falls. Elevators descend 150 feet (45.7m) through bedrock to tunnels that lead to viewing portals behind the massive sheet of water, then on to the Upper and Lower Observation decks at the foot of the Falls. The entry for Journey behind the Falls is located at the Table Rock House by the the brink of the Canadian Falls.
2019 pricing is not available at this time. We are displaying 2018 pricing for reference purposes. Updated info will be posted as it becomes available. Thank You!
2018 ticket pricing (mid April-mid December)
Journey Behind the Falls is $19.95 for adults, $13.00 for 6 to 12 years. *Canadian funds- taxes not included
Children aged 5 and under are free .
For more information call Journey Behind the Falls @ 1-877-642-7275
Located in Queen Victoria Park adjacent to the brink of the Horseshoe Falls in Niagara Falls Canada !