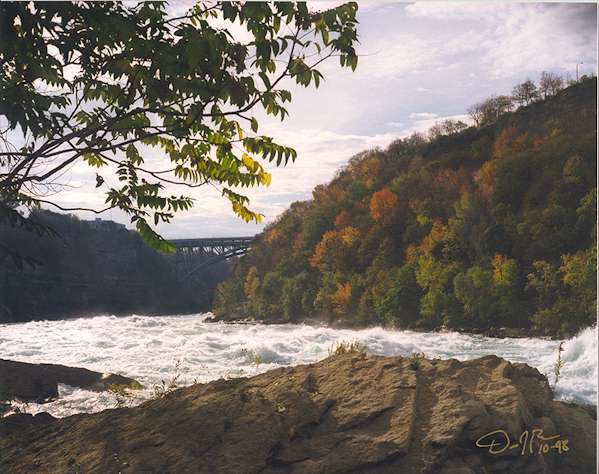 Enjoy views of the Giant Whirlpool & the Lower Rapids
Take the Whirlpool State Park exit from the Robert Moses Parkway in New York.
Located 4 miles (6.4km) North of Niagara Falls. No charge for entry to the park.
Some of the most extreme rapids in the world precede the whirlpool.
A great hiking trail is available north of the parking area down to the whirlpool and rapids.
The hike from the parking area to the whirlpool takes 30 minutes, and 40 minutes to get back up!
This is a superb hike. The rapids rival the Falls in beauty and excitement. Be sure to bring appropriate foot wear.
Picnic tables & restrooms available.
For more information on hiking trails in the area please visit this link!