Niagara Falls Bridges
Need information right from the source? Here is the direct link to the official Niagara Falls Bridge commission. Pictured below is the Rainbow Bridge which is the closest bridge to Niagara Falls. There are two other international bridges in close proximity, the Whirlpool Bridge which is for Nexus Pass holders only and the Queenston Lewiston Bridge.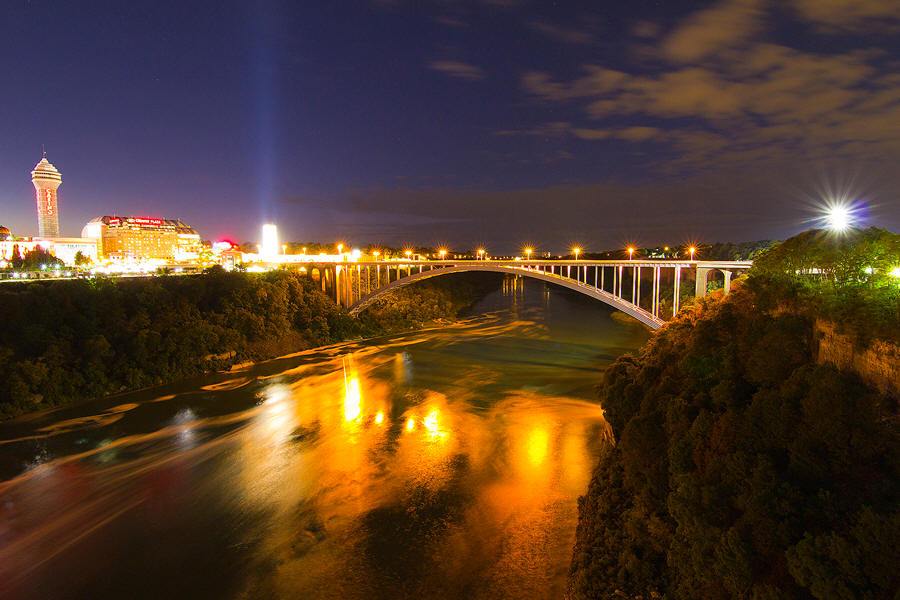 This image is of the Rainbow bridge which serves as the gateway between the cities of Niagara Falls Canada and Niagara Falls USA.
The photo below of Niagara Falls was taken from the middle of the Rainbow Bridge.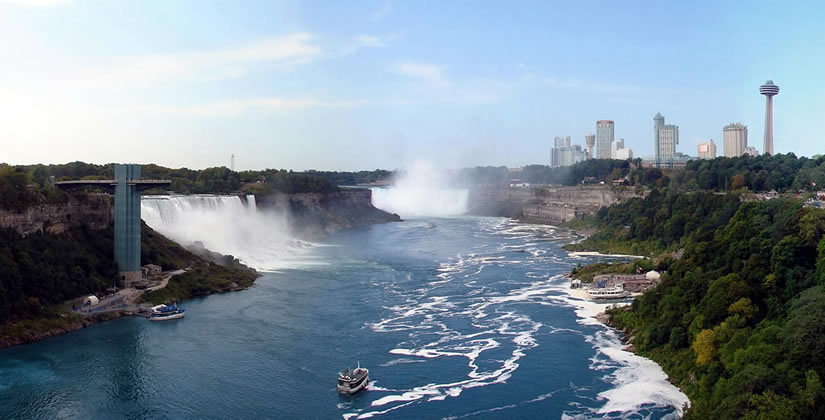 ---