The map below depicts the locations of the Fallsview hotels. They are designated by the yellow icons. Please note that all Fallsview hotels are located in Niagara Falls, Ontario, Canada.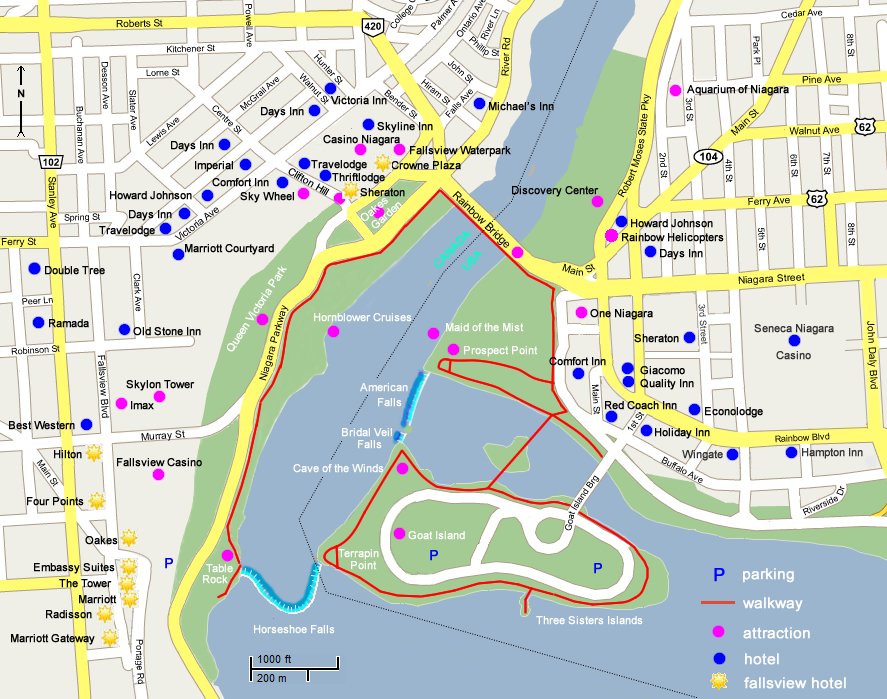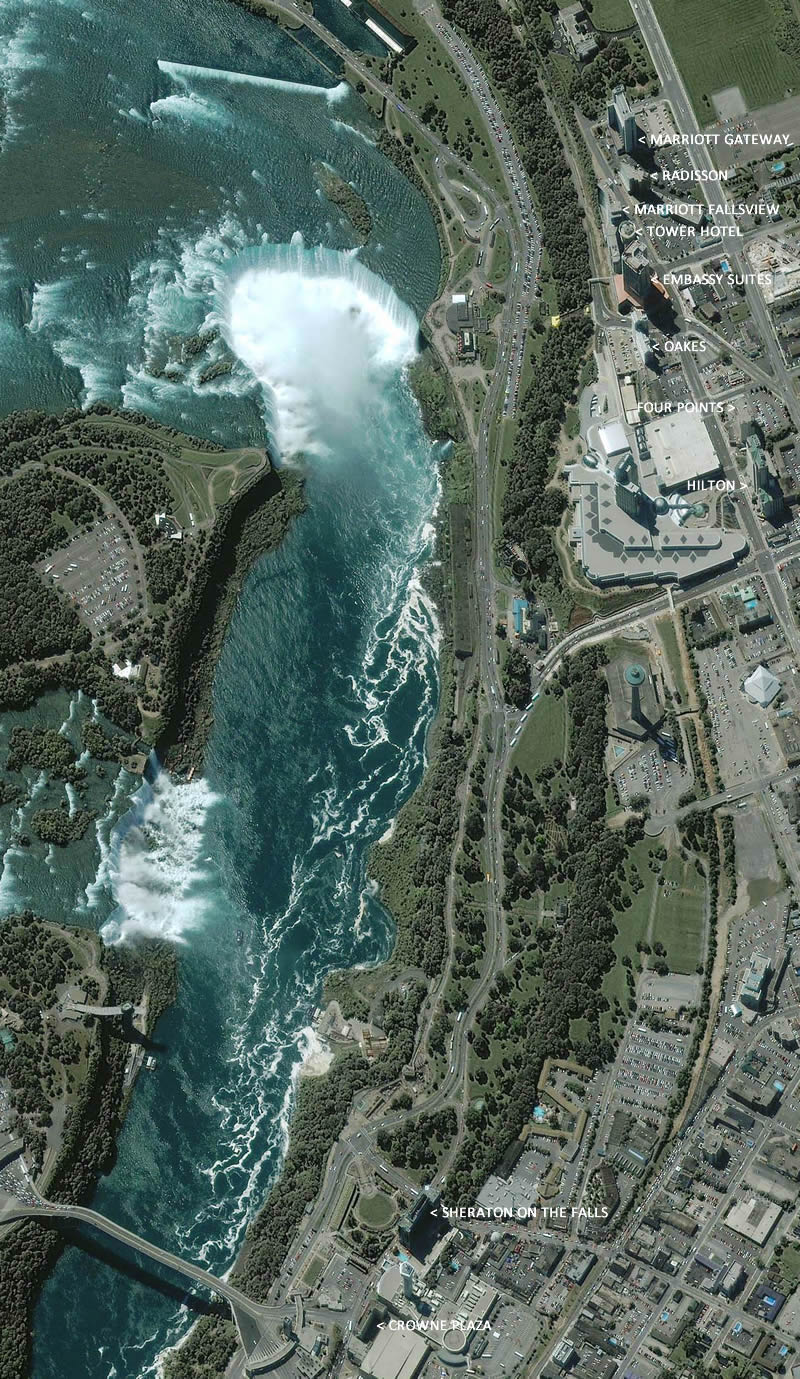 For detailed information about Niagara Falls Fallsview Hotels.
---


Please visit our home page for the most up to date Niagara Falls tourism information.