Zoom Tours Niagara Falls
is Niagara's premier tour service! Niagara Falls Zoom Tours offers Niagara Falls Day Tours from Toronto that stops at the most exciting tourist attractions. Take a tour at Niagara Falls – a popular tourist attraction with the adventure of a lifetime.
If you are looking for breathtaking beauty and the power of natural wonder then you need to visit Niagara Falls. We welcome you to our exciting day tour of Niagara Falls. Niagara Falls Day Tours from Toronto via Niagara on the Lake Departs Daily from Toronto by 8:30 AM. and back to Toronto before 6:00PM.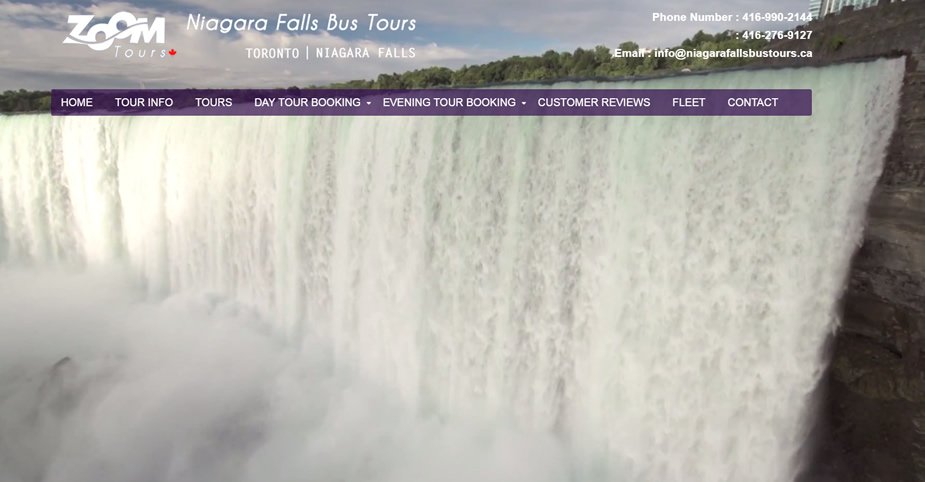 For the most up to date information please visit Zoom Tours.
---