NIAGARA FALLS HOTELS A-Z 2021
---
Hotel rates are displayed in US dollars for during the months of July & August 2021. They are for reference only and do not include taxes, parking fees, resort fees or city taxes. For 2021 there are 18 hotels in Niagara Falls NY USA and 37 hotels in Niagara Falls Ontario Canada.
---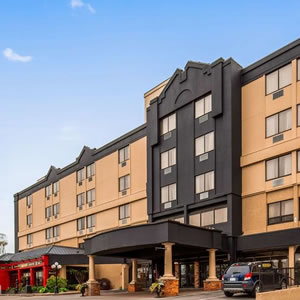 Best Western Cairn Croft Inn   6400 Lundy's Lane




$155.00 + tax  per night USD ~ prime season* This rate may require 3 night stay.
While the Best Western Cairn Croft Inn is not within easy walking distance of the Falls it does have an extremely large amount of excellent reviews. Most comments are very complimentary of the staff and in general what a great place it is to stay!


---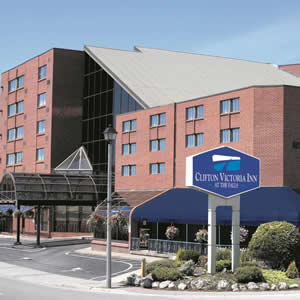 Clifton Victoria Inn at the Falls   5591 Victoria Ave.







$127.00 night +tax USD ~ prime season*
A former Hampton Inn with spacious, clean and comfortable rooms. Although most reviews point out that the rooms are dated it does have a great location in relation to the water park and Clifton Hill.


---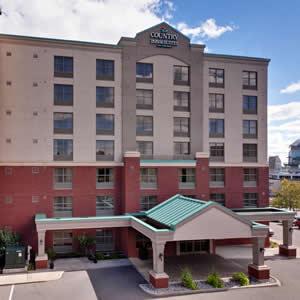 Country Inn & Suites   5525 Victoria Ave.





$142.00 night +tax USD ~ prime season*
Ratings indicate a perfect stay is almost guaranteed. The majority of the reviews state that it is clean, comfortable and in a great location. Their fee for parking is very inexpensive compared to most Niagara Falls hotels.


---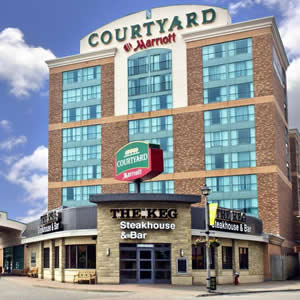 Courtyard Niagara Falls    5950 Victoria Ave.








$185.00 night +tax USD ~ prime season* 
This Courtyard by Marriott is one of our favorites. Very well maintained and located in the heart of the tourism district. While they do not have falls view rooms they are very close to everything.



---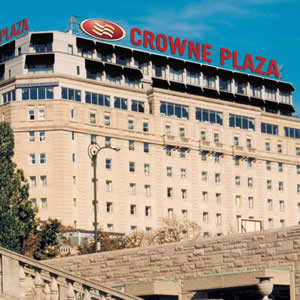 Crowne Plaza    5685 Falls Ave.







$138.00 night +tax USD ~ prime season* 
The Crowne Plaza is located very close to the Rainbow Bridge and Clifton Hill. Rooms tend to be beautifully appointed yet a bit on the small side. One of the only hotels in Niagara Falls that offers real balconies for select rooms.


---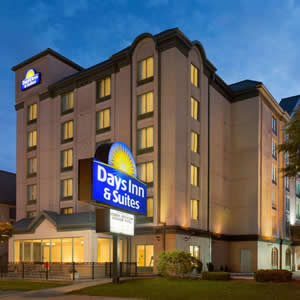 Days Inn by Wyndham Niagara Falls  5068 Centre Street




$130.00 night +tax USD ~ prime season* 
Days Inn Centre Street has fairly positive reviews and very good rates. Most reviewers state that it is a good value for what you pay. Great location near Clifton Hill.


---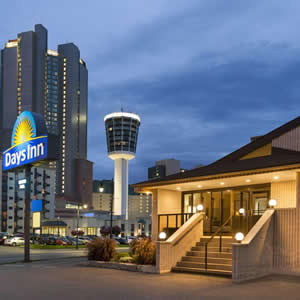 Days Inn Near The Falls    6519 Stanley Ave.