Niagara Falls Hotels
Niagara Falls has a great selection of hotels available to suit every visitors budget and needs. The list below contains all 37 hotels available in Niagara Falls Canada and the amenities offered. You can prioritize your choices by sorting the hotels according to your preference. Direct links to a hotels website are provided where possible and to one of their affiliate booking websites.
---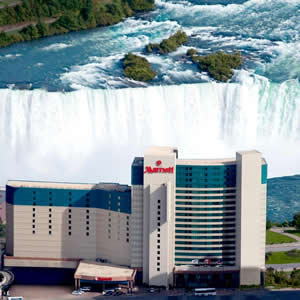 Marriott Fallsview Hotel & Spa 6740 Fallsview Blvd.








$204.00 night +tax ~ prime season*
Tremendous views and typical Marriott service. Rooms tend to be on the small side yet they are furnished beautifully. We rate the Marriott Fallsview in the top three Niagara Falls Hotels. Rooms sellout quickly for July and August. 


---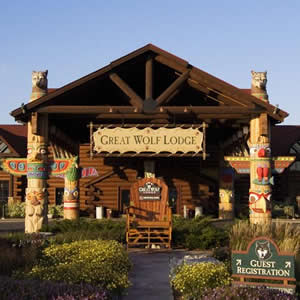 Great Wolf Lodge 3950 Victoria Ave.







$203.00 night +tax ~ prime season*
Great Wolf Lodge is an amazing family oriented hotel complete with its very own water park. Prices are not cheap. Most reviews are very positive with many stating how clean the property is and the helpfulness of the staff.


---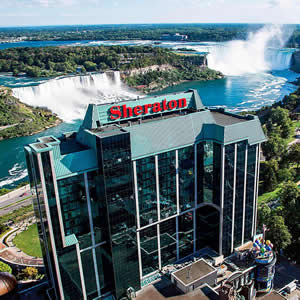 Sheraton on the Falls 5875 Falls Ave.







$196.00 night +tax ~ prime season*
Best views of the fireworks and the American Falls. Close to Clifton Hill and the Rainbow Bridge. There are even a few suites with outdoor balconies. Great reviews and we love the location.



---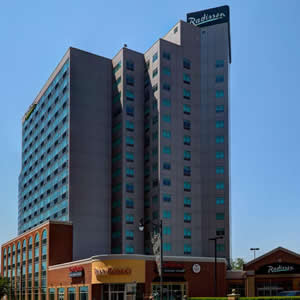 Radisson Hotel & Suites Fallsview 6733 Fallsview Blvd.







$195.00 night +tax ~ prime season*
The Radisson has a limited number of falls view rooms yet they have a tremendous staff that offers friendly, helpful service. Located close to the funicular railway for easy access to the falls during prime season. Great reviews make choosing here a fool proof choice.


---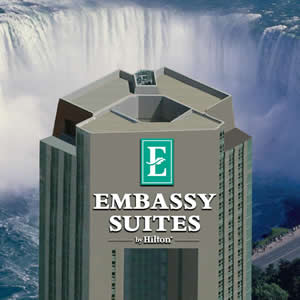 Embassy Suites Niagara Falls Fallsview 6700 Fallsview Blvd.








$192.00 night +tax ~ prime season*
Rooms with Canadian & US Fallsview are the best. If you go for the breakfast buffet try to make it early as possible to avoid the crowds. We rate Embassy as having the #1 view of the Canadian Falls. The Keg Fallsview restaurant is spectacular. Only a five minute walk to the brink of Niagara falls when using the incline railway.



---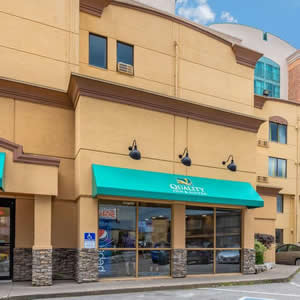 Quality Inn & Suites 5234 Ferry St.



$192.00 +tax ~ prime season*
Very mixed reviews for this property from very good to very disappointing. It sounds as though the hotel is in need of room upgrades. We'll pass on staying here. 


---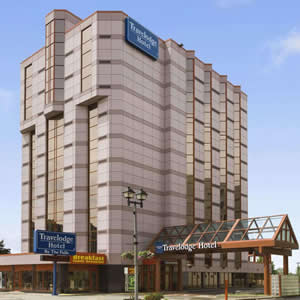 Travelodge Hotel By The Falls 5257 Ferry Street







$190.00 night +tax ~ prime season*
This Travelodge is located in the "Fallsview District" and close to many dining options and tourist shopping. Hotel could use some updating and move their housekeeping up a notch or two. 


---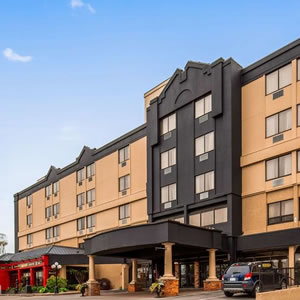 Best Western Cairn Croft Inn  6400 Lundy's Lane




$188.00 + tax  per night ~ prime season*
While the Best Western Cairn Croft Inn is not within easy walking distance of the Falls it does have an extremely large amount of excellent reviews. Most comments are very complimentary of the staff and in general what a great place it is to stay!


---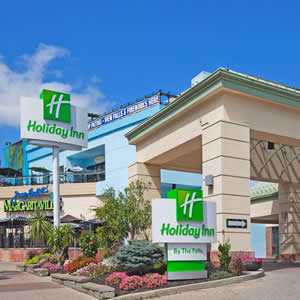 Holiday Inn by the Falls 5339 Murray St.